"Caspian Dream Team" is a unique free bachelor's program of study in the specialty "jurisprudence".
The contest is held to identify the most talented entrants to the Caspian University who are able to study under a special program.
The winners of the competition are provided with free training in trilingual (Kazakh, Russian, English) special program in the Higher School of Law "Әdilet" of the university on the basis of Bachelor degree.
The objectives of the competition are to support and encourage entrants to receive quality higher education corresponding to the requirements of the modern labor market.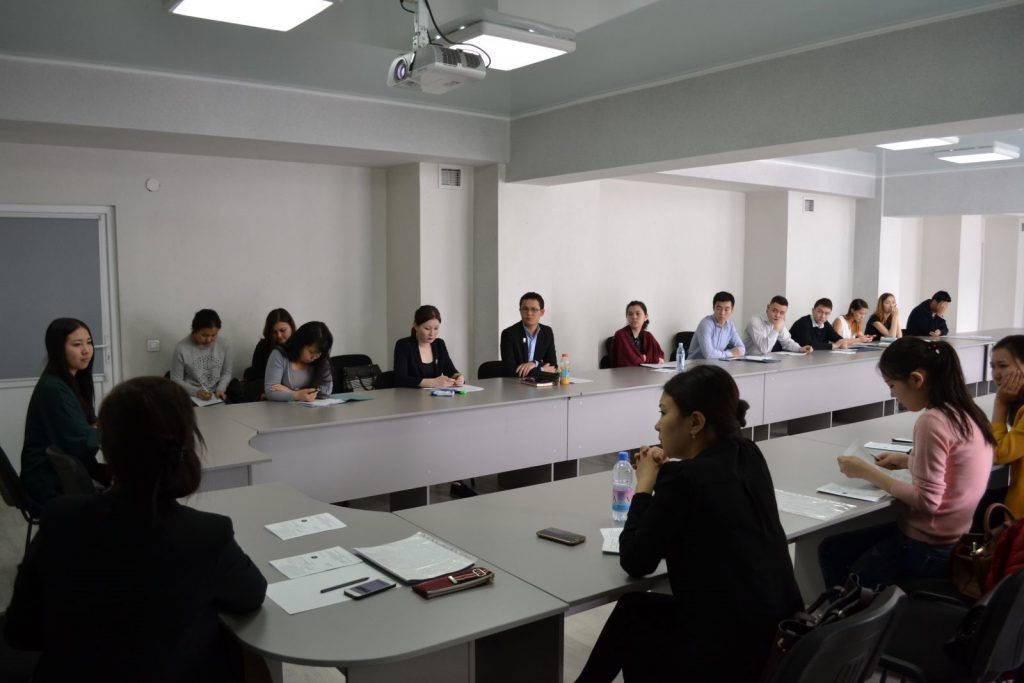 Participants of the contest can be:
— Graduates of colleges, who come in shortened form of training, with the presence of at least 50 points on integrated testing (CT);
— Graduates of secondary schools, with the presence of at least 80 points on the unified national Testing (UNT);
-Graduates of colleges and secondary schools of previous years, with the presence of points at least 80 points on unt and CT
— Graduates of Nazarbayev intellectual school not less than 80 points on the unified national Testing (UNT).
Graduates of the program are released by trilingual specialists. For this purpose the students will have 5-6 hours per week of legal English, Russian and Kazakh language training. Moreover, once a year students will travel abroad and consolidate their knowledge of foreign languages, as well as pass educational modules in foreign universities.
The total number of disciplines will be increased by 30%, and to a greater extent towards practical educational modules.
Starting from the 2nd course, the group will go to court sessions as well as to law firms to see how the theory is applied in practice.
Starting from the 3rd year, each student will have a mentor (practicing lawyer). Students will actually become assistants to the mentor, helping him in his work.
After the 3rd year a competition will be held among law firms for students of this program, following which, after completion of training with them will be signed contracts for further cooperation and employment. Thus, the program of the 4th course will be selected under the conditions of legal companies and future positions of students.
According to the project "Caspian Dream Team", 25 students are selected each year to be selected among entrants who have chosen the fifth subject of world history. The program itself is absolutely free, and all costs are borne by Caspian University (the cost of the program for one student is 1 million 200 thousand tenge per year).
The selection takes place in 4 stages: contest on UNT score, essay, testing for general knowledge, interview.
Roman Podolprigora, project manager, Doctor of Law, professor at Caspian University:
"This program will allow to select the best entrants who are able to undergo a rather complicated and laborious program of training. It is profitable for both the market and future specialists. The market will receive qualified specialists ready to work at full capacity from the first day. And the future lawyers will be able to be sure of their future, because there are few such specialists in the market. "